People have always enjoyed playing games, but board games are becoming more popular and more sophisticated than ever. Learn all about the psychology, dynamics and design of board games and have some fun playing yourself!

You can watch this program live online via the livestream on Facebook or YouTube (You do not need to book a ticket to view the livestream )*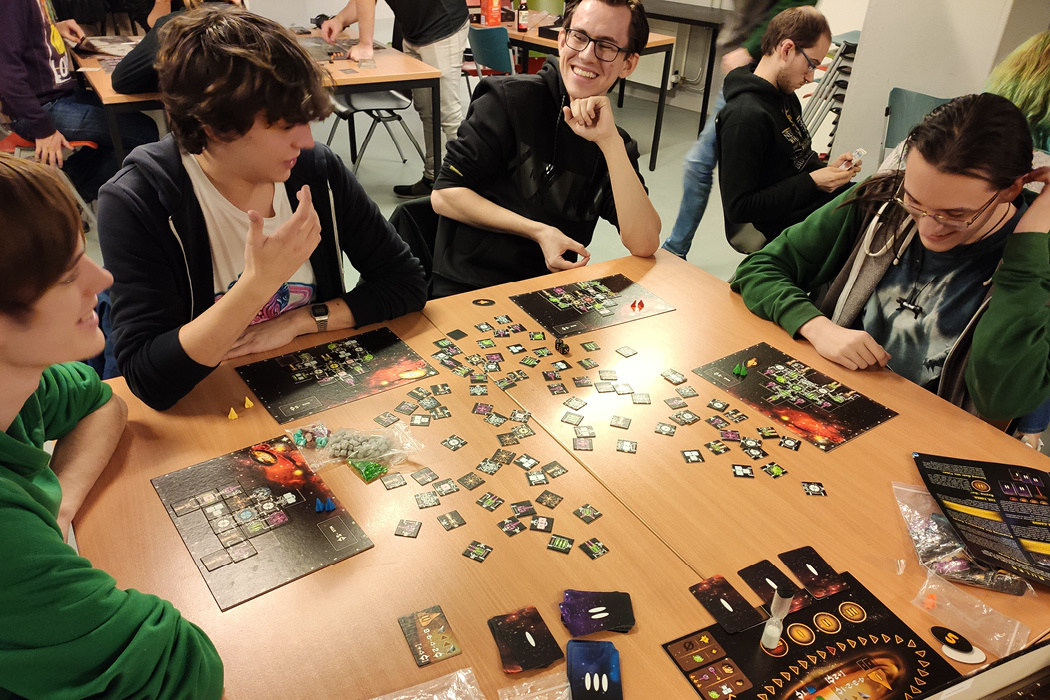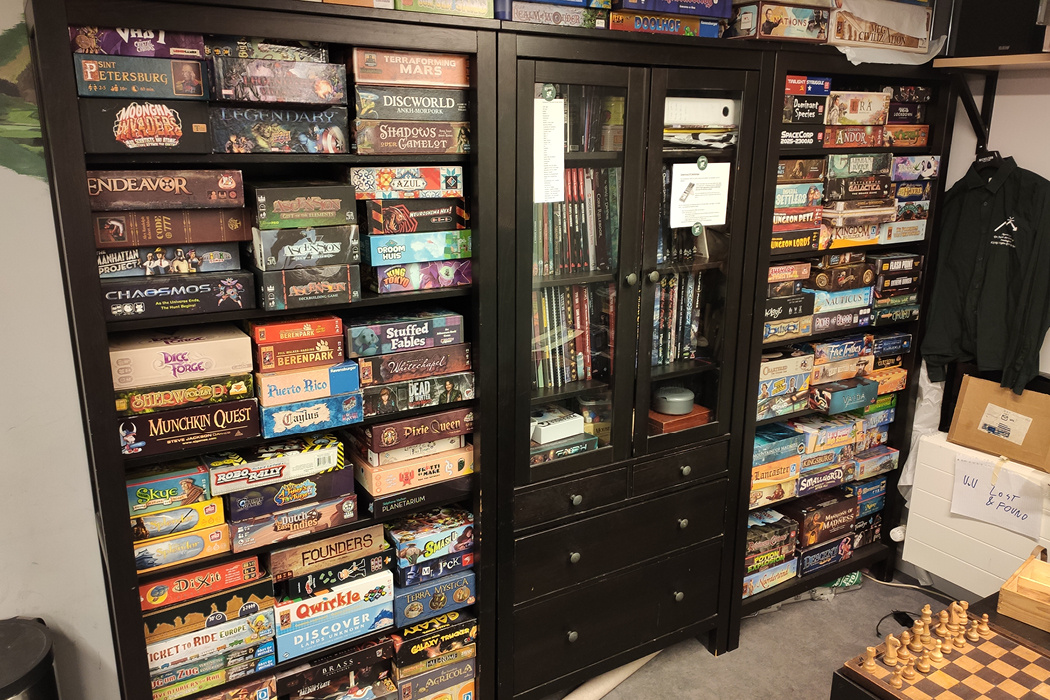 Monopoly, Risk, Yahtzee, Mens-erger-je-niet (Ludo)… These might be some of the games you grew up with as a child. A lot has changed since then. Games have become more strategic, more cooperative, more elaborate and (even) more fun. What hasn't changed is that games provide us with an opportunity to socialize, compete and relax – preferably all at the same time.
During this evening we dive into the world of modern board gaming with the expert guidance of game researcher Max Birk and game developer Bart Latten. The Knights of the Kitchen Table will be present to introduce some fun games that you can easily participate in after the lectures.
With a background in both psychology and computer science, Dr. Max Birk (Industrial Design, TU/e) studies the effects of game-based design strategies on mental processes and design-induced behavior change. He will explain what psychology, interaction design, data science, and game design have to say about the (board) game culture of today.
Bart Latten is co-owner of the Dutch board game developing company Black Box Adventures. He will talk about game mechanics and show what's involved in designing a game; from the initial idea all the way to actually putting a new game on the market.
Students from the Knights of the Kitchen Table will pitch some exciting games that can subsequently be played online. If you would like to join a game online, you can join this Discord server https://discord.gg/aEuXGQw (no account required) and it is also recommended to create a free account on https://boardgamearena.com/.
If after this evening you would like to play board games in real life, then you are very welcome to join one of the board game evenings of the Knights of the Kitchen Table.
You can sign up for those here: https://forms.gle/5unNaWzpWbxi4wUN7
This program is organized by the Knights of the Kitchen Table in collaboration with Studium Generale.
* Via livestream
This program will be streamed live to our Facebook page and YouTube channel. Follow us on Facebook or subscribe to our YouTube channel to receive a notification when we go live. You do not need to book a ticket to view the livestream.
SG & USE registration
Online livestream: You can only register for SG&USE if you watch the program live (so not watching it at a later time) and if you complete an online SG&USE registration form within five minutes after the end of the program. During the lecture we will explain where and when you can find the link to the registration form. In the program info on the website you will find where you can view the livestream.


Keep your student ID number at hand, because you'll need to fill it out in the form.
Please make sure your registration is done properly, otherwise we cannot verify that you were present.
More information about SG & USE can be found here.