Please book your tickets for lectures, shows and workshops via this website
Choose a program
Click the button 'Order tickets'
Complete your personal details
Pay (if applicable) through iDeal (the site will connect you to your bank)
Don't forget to confirm your payment
You receive immediate confirmation via e-mail
Make sure to keep your booking confirmation ready (on your smartphone or on paper) for inspection at the entrance to the hall.
If you booked as 'student', don't forget your student card.
We count on your presence! In case you are unable to attend, then please let us know via studium.generale@tue.nl | T: 040 2474900. We can then make someone else happy with the freed up spot.
Tickets for films in filmhuis De Zwarte Doos are available as of one hour in advance of the start of the shows at the box office (Please note: pin only). Outside these hours you can buy tickets at Natlab or book via tel 040-2946848. Bookings expire fifteen minutes prior to the start of the program, so please make sure you are on time.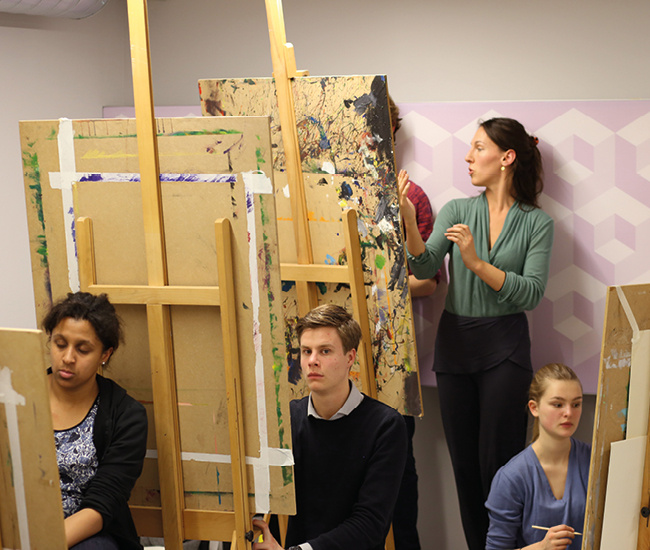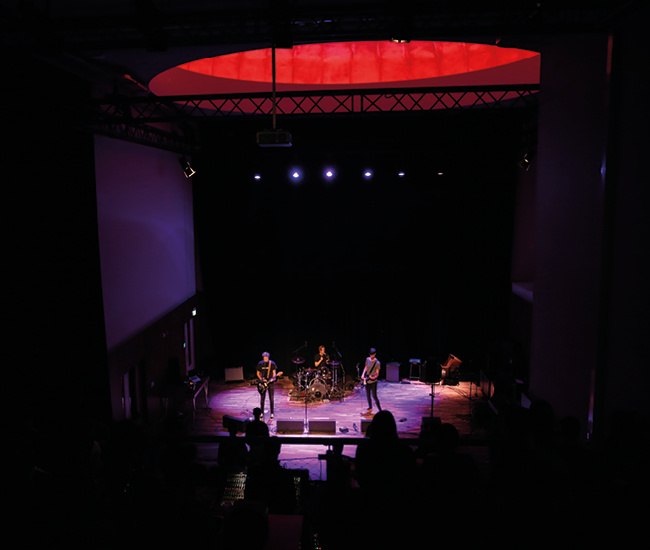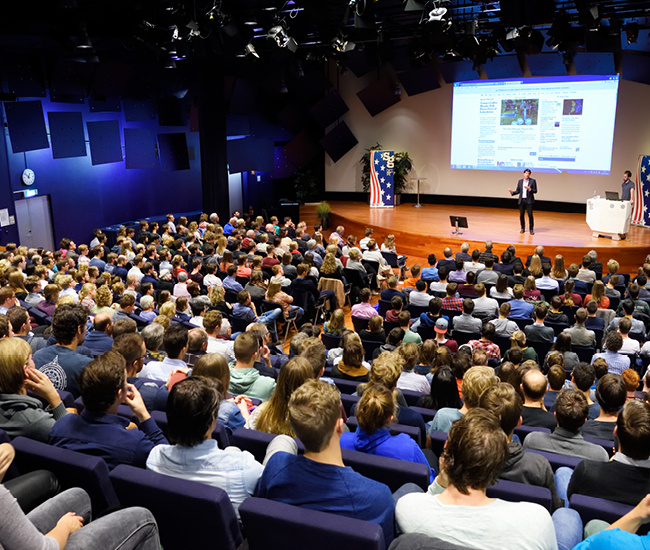 Prices
Most Studium Generale programs are free for everybody. For some of the programs students and/or non-students pay an admission price. For students: free admission or reduced admission prices only apply on presentation of a student card at the entrance.
Admission prices for films in De Zwarte Doos:
Students* €3.50*
Non-students €7.50
*PhD students and PDEng trainees fall under the non-students category.

Rules for workshops
Of course you want to get more out of your studies and discover your hidden talents. In that case the workshops by Studium Generale are right up your alley. For next to nothing you can participate in a wide variety of activities led by professionals.
Workshops are only accessible to students of universities and of universities of applied sciences (HBO), and to PhD students and PDEng trainees (from technical and non-technical universities). When making the reservation, please select 'student'.
The maximum age limit for participating is 30 years of age
Registration is only possible via this website.
Full = full. No exceptions.
Please pay the workshop fees in advance at registration.
You can cancel free of charge up to 3 weeks prior to the start of the workshop via studium.generale@tue.nl.
In the unlikely event of your absence: Cancelling for meetings during the course of the workshop is obligatory. Please notify the workshop leader or studium.generale@tue.nl.
Some workshops count within the SG&USE arrangement (indicated by the USE logo). Attendance at all meetings is an absolute prerequisite if you want to make your participation count within the SG&USE-arrangement.
Attendance is registered during the workshop. It is not possible to register afterwards.