Follow the story of teenage climate activist Greta Thunberg through compelling, never-before-seen footage as she sparks school strikes and protests around the world.
This documentary is part of TU/e Green Week.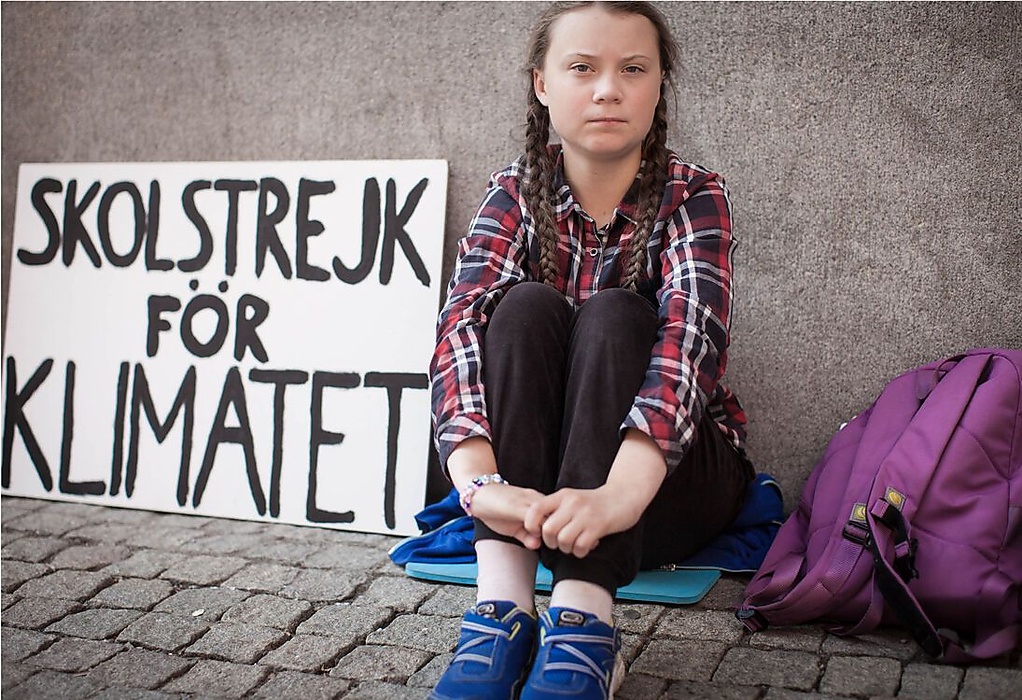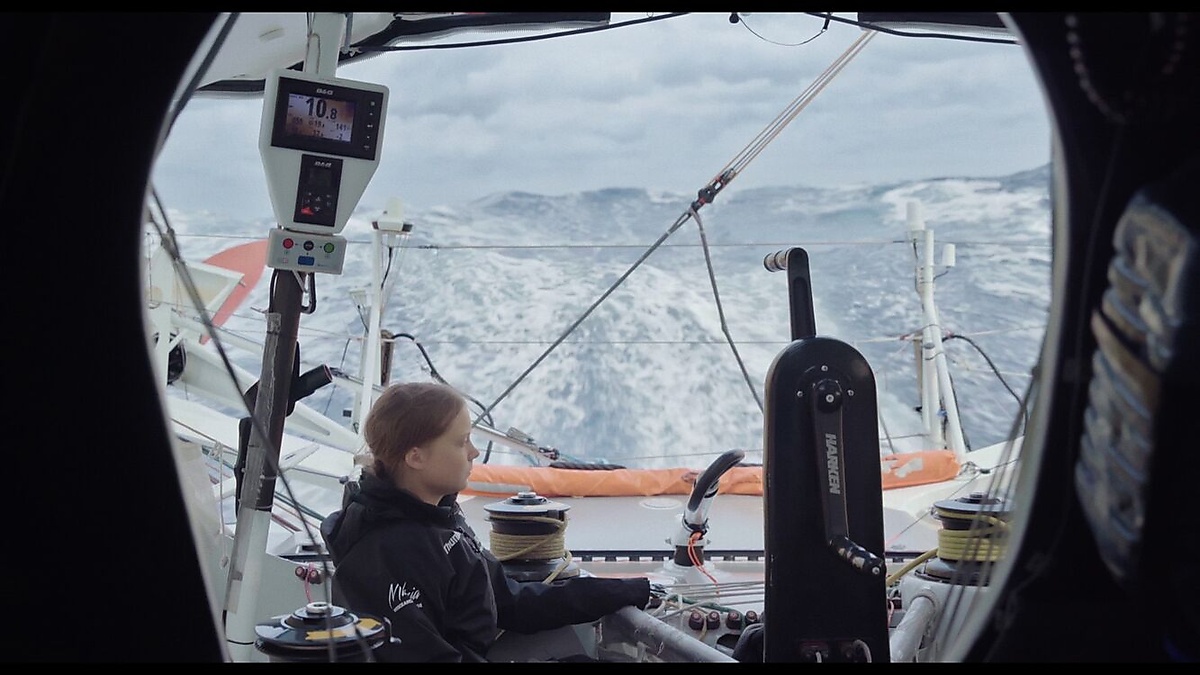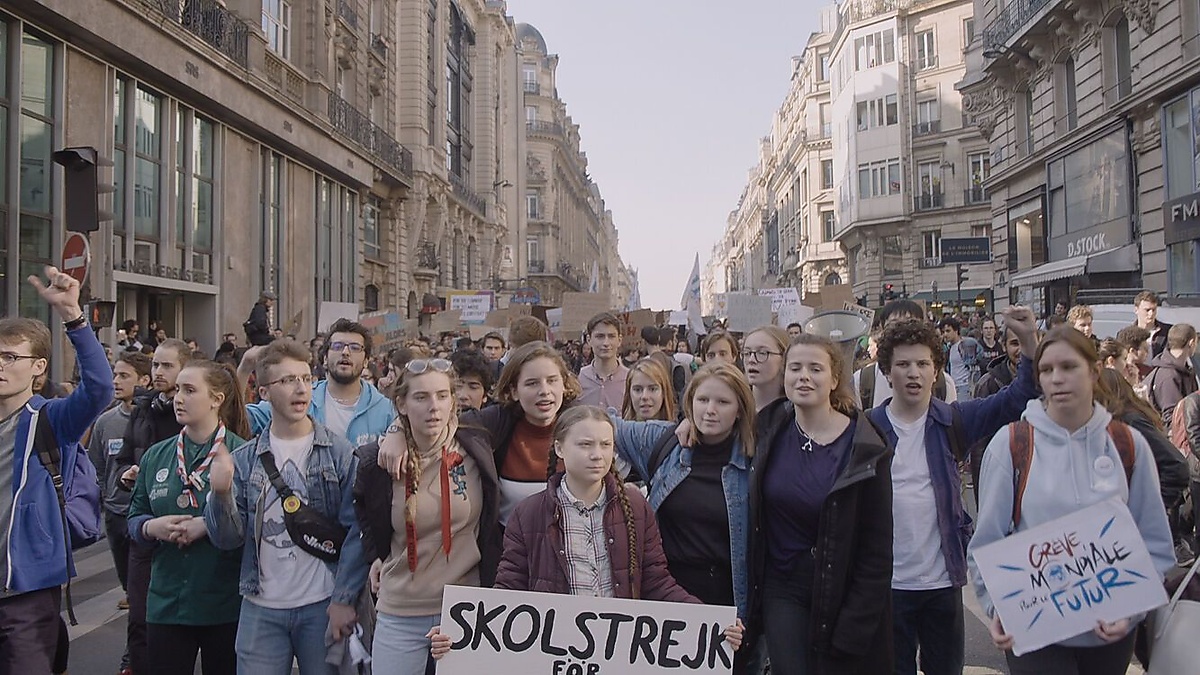 Documentary
Nathan Grossman​, 2020
Language: English/Swedish, subtitles: English
The story of teenage climate activist Greta Thunberg is told through compelling, never-before-seen footage in this intimate documentary from Swedish director Nathan Grossman. Starting with her one-person school strike supporting climate action outside the Swedish Parliament, Grossman follows Greta—a shy student with Asperger's—in her rise to prominence and her galvanizing global impact as she sparks school strikes around the world. The film culminates with her extraordinary wind-powered voyage across the Atlantic Ocean to speak at the UN Climate Action Summit in New York City.
After the screening: live Q&A session with director Nathan Grossman
After the screening, there'll be a live Q&A session with director of the film Nathan Grossman. Grossman is a Swedish documentary filmmaker and photographer whose works often explore environmental issues. A graduate of the Stockholm Academy of Dramatic Arts, Grossman began his career as a photographer for Rolling Stone India before shifting his focus to film. He started following Greta from the very beginning, before she gained international fame. The entire film is 99% shot by him, which has resulted in a very intimate and close-up view of Greta's fight. He will speak about this extraordinary process and answer questions from the audience.
Green Week
Green Week is all about sustainability and what you can do yourself to reduce climate disruption. Sustainability is everywhere. But rather than talking about CO2 and airplane taxes, it's time to take action and do something yourself. Hence, this week will be bursting with activities that focus on smart individual solutions, on what you can do locally, and on how to find the green hero within yourself!
Green Week will take place from April 19th to 23rd and is organized by GO Green Office, Technology for Global Development (TGD) and Studium Generale. Stay tuned, more details are coming soon!
SG & USE registration
You can only register for SG&USE if you watch the entire program live (i.e., you can't watch it at a later time) and if you complete an online SG&USE registration form within five minutes after the end of the program. Before the program starts, we will explain where and when you can find the link to the registration form. You will need to have your student ID number on hand because you'll need it to fill out the form. Please make sure your registration is done properly, otherwise we will not be able to verify that you were present.
More information about SG & USE can be found here.
Ticket information
This program will be streamed live to an online platform. Tickets are free, but to receive the viewing link, you need to register beforehand. You'll receive the link one hour before the start of the livestream. Please register by clicking the black 'Bestellen' button.

Please keep in mind that this is a one-time screening and will start at the exact time indicated. It will not be possible to pause or rewind the film if you tune in at a later moment. The film will also not be available once the program has ended.