Re-visit the beautiful world of Pandora a decade later. The Na'vi have managed to drive most humans away; unfortunately, the humans have a plan B.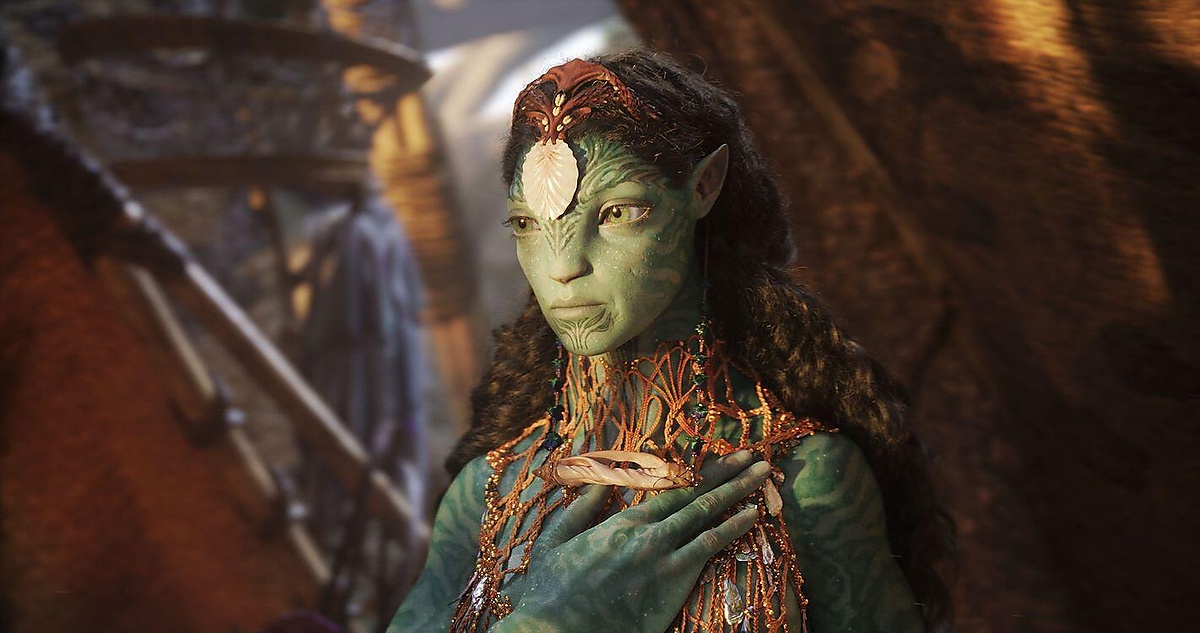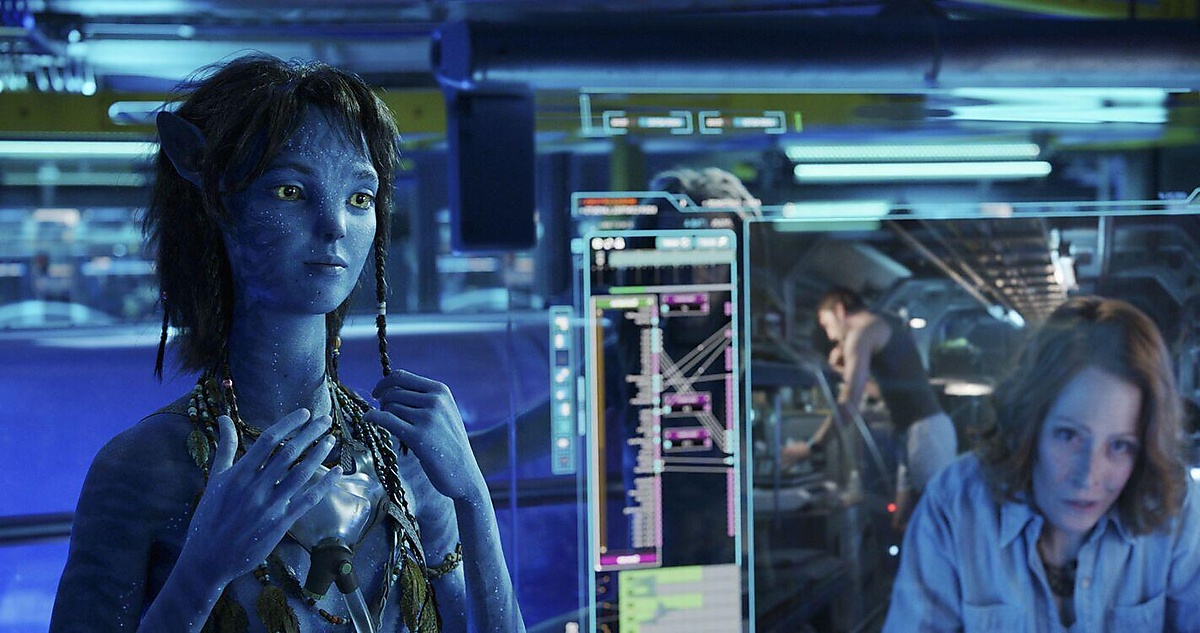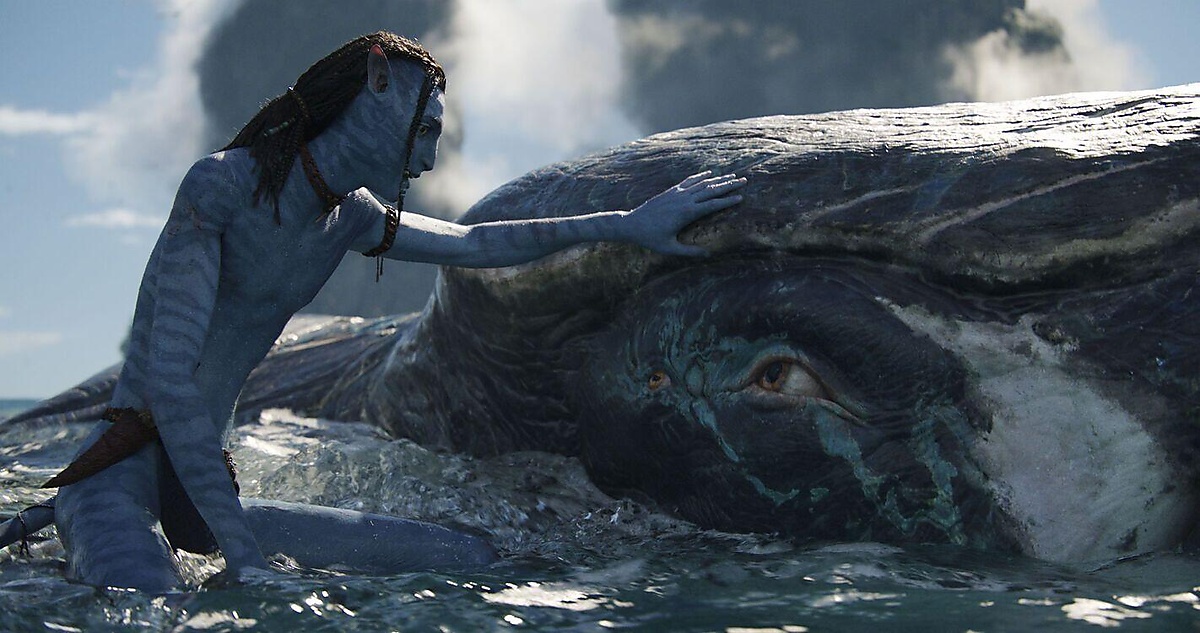 This film is sold out, so you can no longer reserve a ticket.
Language: English, subtitles: Dutch (!)

The second Avatar film tells the story of the Sully family (Jake, Neytiri and their children) as they are forced to leave the forest and seek refuge among the Metkayina clan (Water people). We see the troubles that haunt them, the efforts they make to protect each other, the battles they fight to stay alive and the tragedies they endure.

This film is, upon first impression, a beautifully made blockbuster film created for the big screen. The visuals alone are so mesmerizing that the overlap in plot with the first Avatar film is easily forgiven. But if you look closely at this film, it also has some interesting things to say about how humans look at life. In the movie, after humans have destroyed most of their home planet, they plan to do the same with Pandora. The planet is viewed as a resource they can drain and its inhabitants as an obstacle to that goal.

The native people of Pandora, the Na'vi, have a very different relationship with their planet. They seek connection with and show respect for all that lives and breathes. A parallel is easily drawn between Native people in Brazil and Australia, for instance, which makes some scenes extra heartbreaking. The Maori people of New Zealand are said to have been the inspiration for the Metkayina clan. Thus, this film is both entertaining and provides food for thought.

This film is recommended by the Studium Generale film committee because: "everyone knows the world of Avatar. After more than a decade, James Cameron delivers more beautiful new worlds and shots where 3-D is actually part of the experience: a huge bonus to watch."

How often do you get a chance to see a mind-blowing film in 3D on the big screen for only €5 if you're a student and €10 if you're not a student? It's our big screen celebration gift to you.
Reviews:
Spending more than a decade pining for Pandora was worth it. Cameron has delivered the grandest movie since, well, "Avatar" - New York Post
The Way of Water is the kind of tremendously entertaining, spectacularly ambitious, not-a-little-bit-silly epic that only James Cameron can, and should, make. - The Globe and Mail (Toronto)
James Cameron mobilizes on all fronts for an imperfect but imposing blockbuster: dazzling, supersized, rippled with currents of sincere feeling. - Total Film
James Cameron's 3-D sequel to his biggest hit is the ultimate in-theater thrill ride. You've never seen anything like it in your life. - ABC News

Ticket information
This film will be shown at Filmhuis De Zwarte Doos. There will be a 3D surcharge on the ticket price, so a student ticket costs €5 and a non-student ticket €10.
Buying a ticket online in advance is mandatory if you want to attend this film. You can buy a ticket via the black "order" button on this page. But don't wait too long as we only have 100 seats available in Filmhuis De Zwarte Doos.

Please note: you can only buy a ticket online; tickets are not purchasable with cash or bank card at the ticket counter. A ticket is not refundable or exchangeable.
You can find more general information about tickets, refund policy, etc. here.

Please be on time
The screening of the film starts at 19:30 sharp (no commercials). We kindly ask you to be at the ticket counter when it opens 15 minutes prior to the start of the film. This is to ensure the film starts and ends on time.
The Studium Generale film program is created in collaboration with the student film committee and Natlab.