What's better than when the brain and the soul come together as one? In this program, you'll experience the best of both when guitarist, composer, lecturer and inventor Aart Strootman shares his views on modern music and throws down a beautiful concert.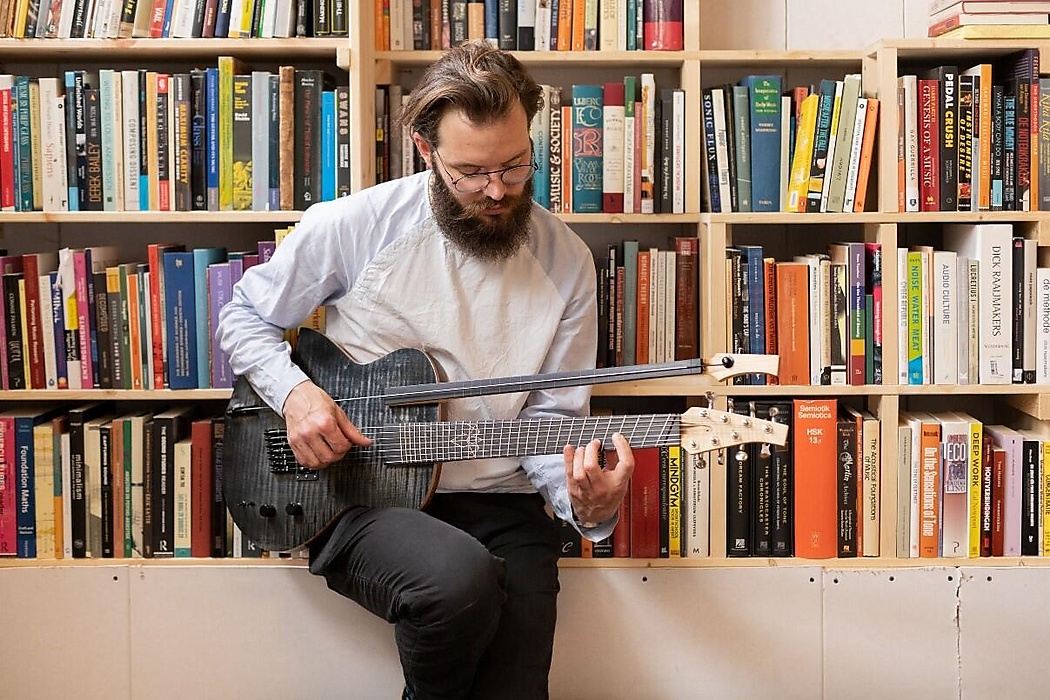 Pioneering guitarist and composer Aart Strootman (1987) throws a solid knock-on-the- door of the music business of our times. His intellect and frank, fresh view on musical genres and styles justify a most prominent position in the music scene. Today we delve deeper into Modern Music with him.
The term Modern Music can mean many things to different people. Is it 'all music since 1900', or only 'contemporary classical music since 1965'? The late Shakespeare would say: 'what's in a name?'.
Aart Strootman will introduce you briefly to the history of modern music and more specifically he will ponder on the question 'How can music evolve when the innovation in musical instruments is stuck?'
He will also talk about his own invented musical instruments, about minimal music and will definitely perform some musical gems, be it his own compositions or modern music classics.
Expect 50% lecture, 50% recital: 150% satisfaction during our last lecture program in 2022.
Ticket reservation recommended
To be assured of a seat, we recommend reserving a ticket (black "order" button).
SG & USE registration
Please register your participation on the spot when attending the program, by scanning your student card before the start of the program at the venue.
More information about SG & USE can be found here.