MG Brian E. Winski, Commanding General of the 101st Airborne Division of the U.S. Army, talks about the history of the division and the liberation of Eindhoven by the Americans on 18 September 1944 as part of Operation Market Garden, and sheds light on the importance of peace missions nowadays.
There are no more places available for this event. It may be possible to obtain a ticket at the entrance, but we're not able to guarantee it.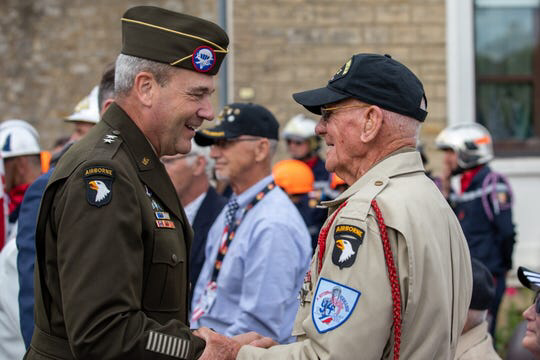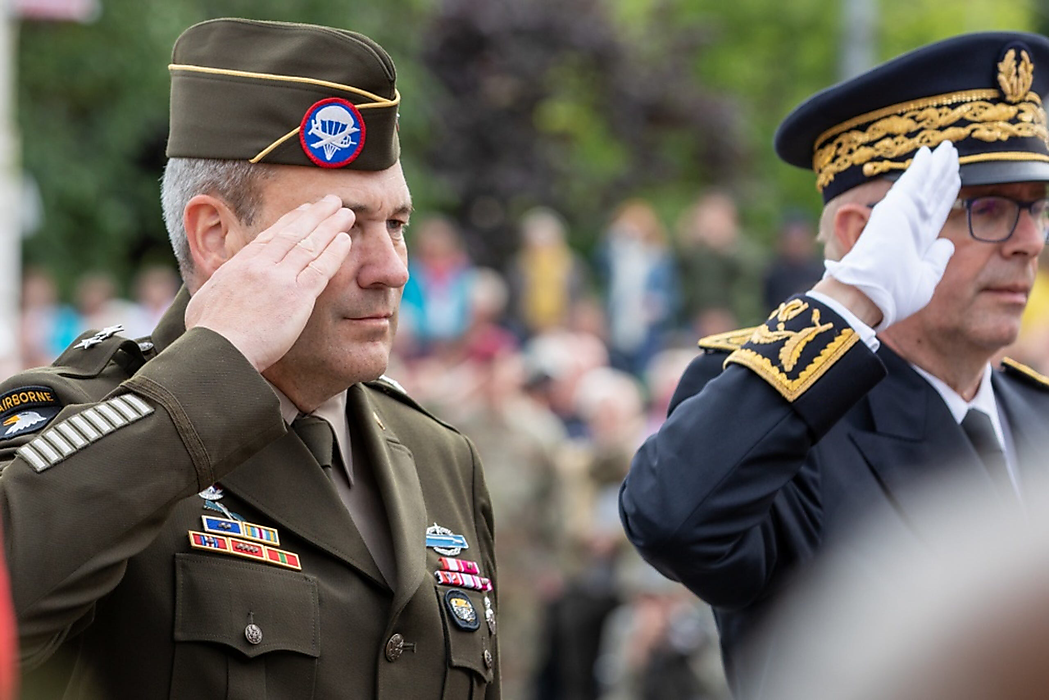 On Wednesday 18 September 2019 we commemorate the liberation of Eindhoven by the Allies, seventy-five years ago. This made Eindhoven one of the first cities in the Netherlands to be liberated from the German occupation (World War II). The liberation of Eindhoven was part of Operation Market Garden that followed the advance from Normandy, where the Allies landed in occupied France on D-Day (6 June 1944).
The 101st Airborne Division
One of the military units involved in this operation was the American 101st Airborne Division – The Screaming Eagles – which was founded in 1942 and at that time led by Gen. Maxwell Taylor. On 17 September 1944, thousands of paratroopers of the 101st landed in the Eindhoven area, close to the municipality of Best. They went to the south to free Eindhoven and to make contact with the British army. On 18 September, the 506th regiment of the 101st and the Household Cavalry of the British Guards Division met in the Woensel neighborhood.
From 1967 the 101st Airborne Division took part in the Vietnam war. In 1991 the airborne troops were deployed in the Gulf War. In the following years, the 101st went to Rwanda, Somalia, Haiti and Bosnia as peacekeepers. The paratroopers were sent to Iraq again in 2003.
MG Brian E. Winski
MG Winski proudly served in the 101st Airborne Division (Air Assault) for over 12 years. His most recent assignment was the Chief, Legislative Liaison, Office of the Secretary of the Army. His other assignments include among others service in the 82nd Airborne Division of which he was Deputy Commanding General (Operations). He has served in various command and staff positions over multiple combat tours to Iraq and Afghanistan throughout his career. MG Winski's military awards include the Distinguished Service Medal, Legion of Merit (2OLC) and Bronze Star Medal.
In this lecture MG Brian E. Winski discusses the role of the 101st Airborne Division in Operation Market Garden and specifically the liberation of Eindhoven, and he sheds light on the importance of peace missions nowadays.
This lecture is organized in cooperation with the Market Garden Committee.
We strongly advise to make a reservation.