We're marching towards a future in which three-quarters of humans live in cities, and a large part of the planet's landmass is urbanized. With much of the rest covered by human-shaped farms, pasture and plantations, where can nature still go?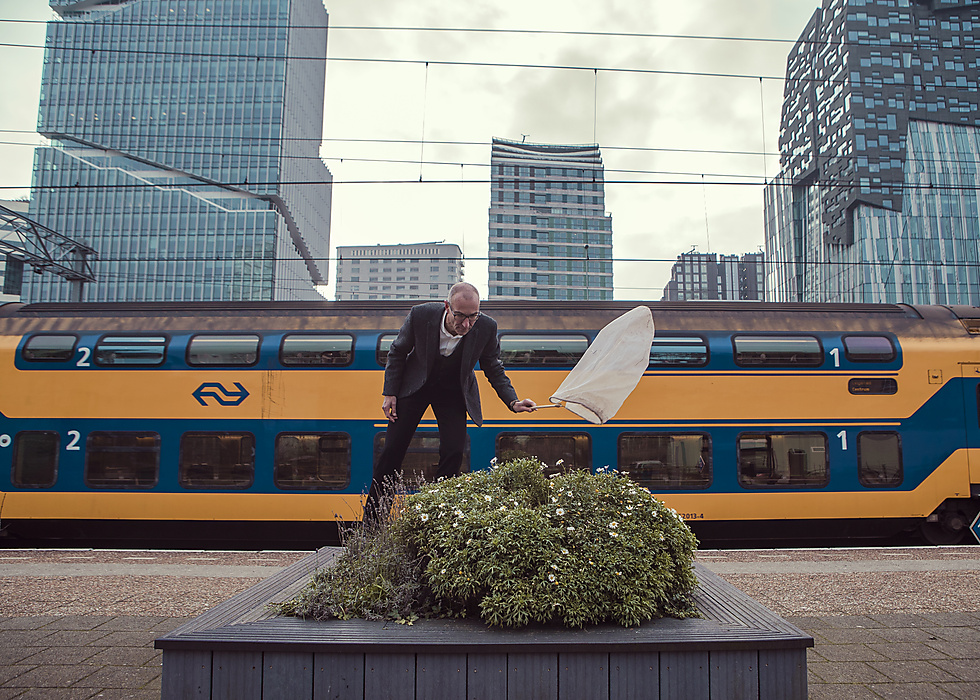 To the cities, says Menno Schilthuizen. And with surprising results. Urban animals evolve to become more cheeky and resourceful, city pigeons develop detox-plumage, and weeds growing out of cracks in the pavement get a new type of seeds. City blackbirds are even on their way to becoming an entirely new species.
Thanks to evolutionary adaptation taking place at an unprecedented speeds, plants and animals are coming up with new ways of living in the seemingly hostile environments of asphalt and steel that humans have created. We are on the verge of a new chapter in the history of life, Schilthuizen says – a chapter in which much old biodiversity is, sadly, disappearing, but also one in which a new and exciting set of life forms is being born.
Prof.dr. Menno Schilthuizen is an ecologist and evolutionary biologist based at the Naturalis Biodiversity Center (Leiden). He also holds a chair in evolution at Leiden University. Besides his scientific career, which focuses on the diversification and evolution of groups of closely-related snail and beetle species, he is an active reporter and popularizer of biodiversity science. Among his books are Nature's Nether Regions (2014) and, most recently, Darwin Comes to Town (2018). In October this book was awarded the Jan Wolkers award for best book about nature.