A guide leads two men through an area known as the Zone to find a room that grants wishes. With its atmosphere of nuclear doom, Stalker was a cult film in the 1980s.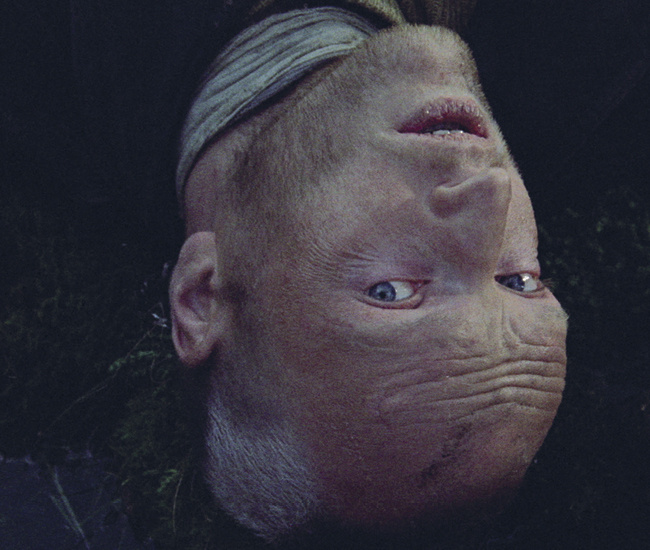 Drama, Science-fiction
Language: Russian, english subtitles
Andrei Tarkovski, Russia 1979
The film follows three men -- the Scientist, the Writer, and the Stalker -- as they travel through a mysterious and forbidden territory in the Russian wilderness called the "Zone." In the Zone, nothing is what it seems. Objects change places, the landscape shifts and rearranges itself. It seems as if an unknown intelligence is actively thwarting any attempt to penetrate its borders. In the Zone, there is said to be a bunker, and in the bunker: a magical room which has the power to make wishes come true. The Stalker is the hired guide for the journey who has, through repeated visits to the Zone, become accustomed to its complex traps, pitfalls, and subtle distortions. Only by following his lead (which often involves taking the longest, most frustrating route) can the Writer and the Scientist make it alive to the bunker and the room. As the men travel farther into the Zone, they realize it may take something more than just determination to succeed: it may actually take faith.

"Tarkovsky is the greatest of them all. He moves with such naturalness in the room of dreams."—INGMAR BERGMAN

​Film critic Hugo Emmerzael, editor of De Filmkrant, will provide an introduction to the movie.
Ticket reservation: call Natlab (040 2946848),
or buy your tickets at the cash register that opens one hour prior to the start of the movie.
Payment is only by PIN (with Maestro, so not with Visa or Mastercard).