Ki-woo, the eldest son in a family of four unemployed adults, is introduced to the wealthy Park family for a well-paid tutoring job. What follows is a dark family farce where the only monsters are human.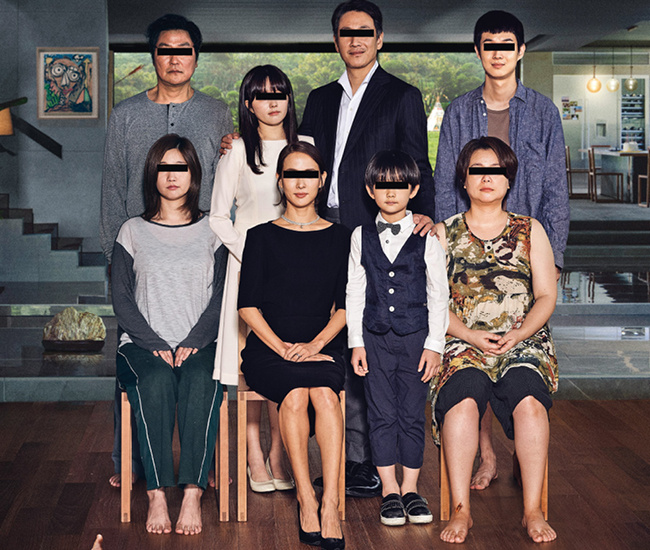 Thriller
Language: Korean, English subtitles
Joon-ho Bong, Korea 2019
Meet the Park Family: the picture of aspirational wealth. And the Kim Family, rich in street smarts but not much else. Be it chance or fate, these two houses are brought together and the Kims sense a golden opportunity. Masterminded by college-aged Ki-woo, the Kim children expediently install themselves as tutor and art therapist, to the Parks. Soon, a symbiotic relationship forms between the two families. The Kims provide "indispensable" luxury services while the Parks obliviously bankroll their entire household. When a parasitic interloper threatens the Kims' newfound comfort, a savage, underhanded battle for dominance breaks out, threatening to destroy the fragile ecosystem between the Kims and the Parks.
Ticket reservation: call Natlab (040 2946848),
or buy your tickets at the cash register that opens one hour prior to the start of the movie.
Payment is only by PIN (with Maestro, so not with Visa or Mastercard).