Two teenage boys in Scotland in 1994, best friends with no control over their lives, risk everything to attend an illegal rave, hoping for the best night of their boring lives.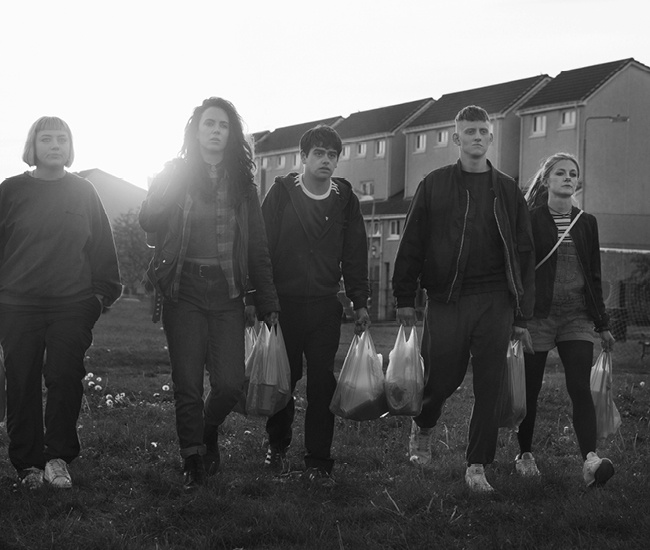 Drama
Language: English, Dutch subtitles
Brian Welsh, UK 2019
1994, a small town in central Scotland.
Best mates Johnno and Spanner share a deep bond. Now on the cusp of adulthood, life is destined to take them in different directions – Johnno's family are moving him to a new town and a better life,leaving Spanner behind to face a precarious future. But this summer is going to be different for them, and for the country. The explosion of the free party scene and the largest counter-cultural youth movement in recent history is happening across the UK.In pursuit of adventure and escape, the boys head out on one last night together to an illegal rave. Stealing cash from Spanner's older brother, under the hazy stewardship of pirate radio DJ D-Man, the boys journey into an underworld of anarchy, freedom and a full-on collision with the forces of law and order.
Ticket reservation: call Natlab (040 2946848),
or buy your tickets at the cash register that opens one hour prior to the start of the movie.
Payment is only by PIN (with Maestro, so not with Visa or Mastercard).