Exploring Creativity beyond Limits
For the third time since 2019, TU/e will be temporarily "inhabited" by an Artist in Residence (AiR). Following in the footsteps of musician Spinvis (2019) and writer Arnon Grunberg (2021), it is now the turn of experimental performance artist Gover Meit, better known as Stefano Keizers and currently going by the name of Donny Ronny.

This fall, Stefano Keizers is taking 23 students on an intense creative expedition. During a series of 10 masterclasses, they'll discover unexplored territory beyond borders, comfort zones, fears and shame. Where exactly Stefano will take them, we dare not say, but those who are interested can find that out at the expedition's final presentation/ performance/ product/ whatever it is that will be unveiled in the last week of November.

Expedition launch: playing hide and seek with 100 people in Auditorium
The expedition kicked off on Monday, September 11th with 100 people playing the ultimate version of everyone's favorite childhood game: Hide & Seek. Stefano himself was the seeker and almost a hundred adults ran and hid as if their lives depended on it!
Watch the video above to get a taste of what happened.

Click here for a photo impression.
And read the articles that Cursor wrote about this year's Artist in Residence Expedition.
About Stefano Keizers
Gover Meit (Stefano Keizers) graduated from the Rietveld Academy and is a visual artist, theater maker, presenter and media personality. His name might change every few years, but what is constant in his work is that he doesn't shy away from artistic expression. He is wary of being labeled, and he dares to challenge himself…always. Inspired by the artist Marina Abramovic, the result of his work is usually an unprecedented experience - often funny, sometimes alienating, and almost always (slightly) absurd. Although many people know him for his humor, Stefano Keizers is, above all, someone who challenges the status quo and makes people think.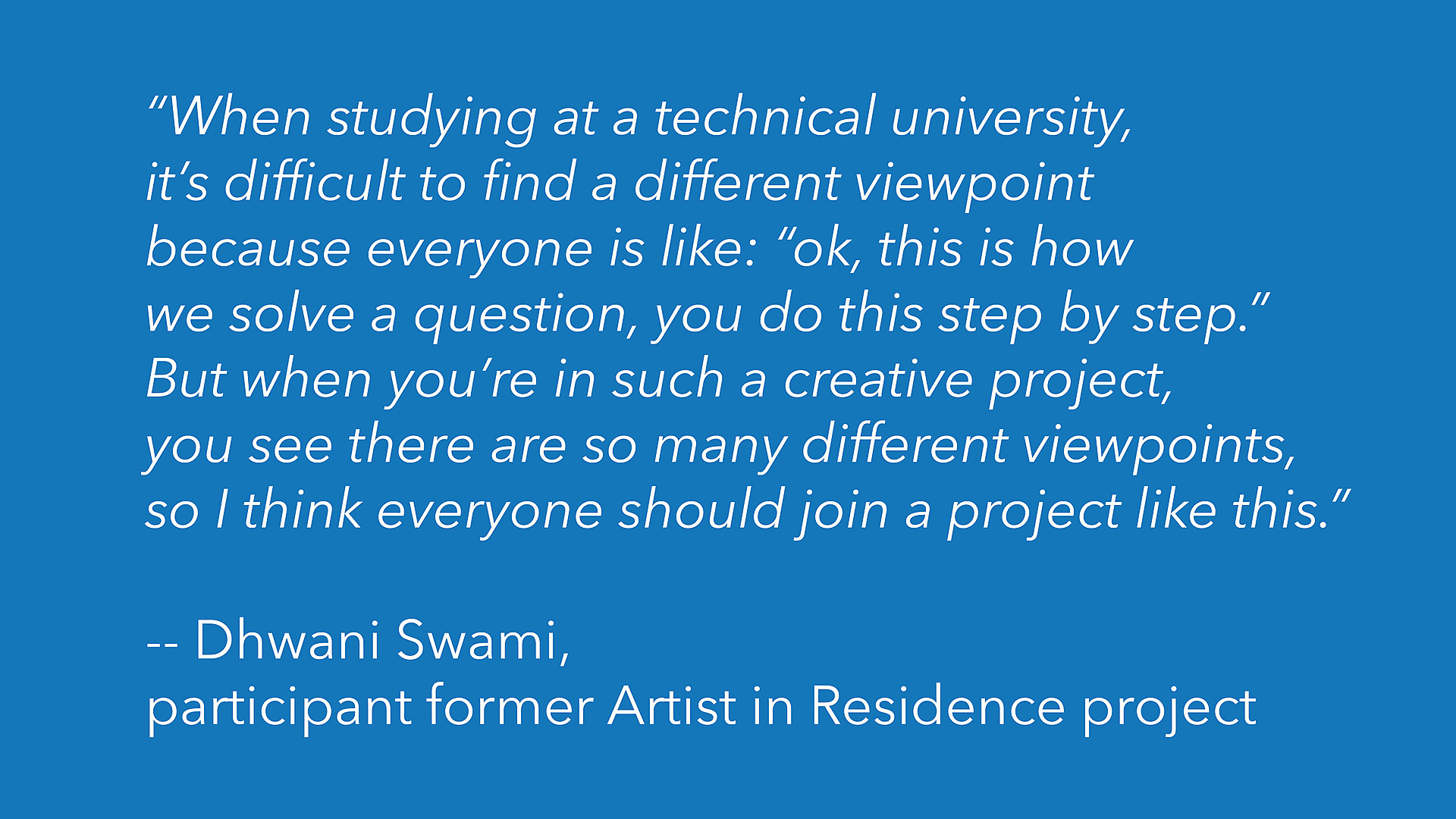 A new perspective on acquiring knowledge
"Besides being fun and special, the expedition is also educational, on a completely new level", expects Lucas Asselbergs, Head of Studium Generale that organizes the AiR project. "Stefano Keizers' method of acquiring knowledge - he once went to a courthouse unannounced and started a discussion with the people inside - is radically different from the way in which students usually acquire knowledge. It's useful to realize that such an uncertain, improvised, seemingly chaotic method also has structure and that it yields results. The student participants in this expedition are about to experience a whole new way of learning. What Stefano is doing, is the ultimate example of CBL (Challenged Base Learning). It's good to see that TU/e is not afraid to experiment in this area."
to see that TU/e is not afraid to experiment in this area."